How and where does tamper evident tape fit into the market?
Security is a crucial element in an increasingly interconnected world, where goods travel through global transport networks to reach destinations all over the world. This importance extends far beyond mere compliance with laws and regulations. This is precisely why we believe it is increasingly crucial to ensure the integrity of assets and, consequently, the trust of our customers.
One of the tools for ensuring that packaging arrives intact is the FABO tamper-evident tape with which we can ship goods and objects.
This is a security device specially designed to seal packages and shipments so that they cannot be opened or tampered with without leaving obvious marks. This product is a security solution that serves to protect the integrity of the contents of parcels and to immediately highlight any attempt at unauthorised access.
The product we are talking about is a biaxially oriented polyester tape, with an acrylic-based adhesive, thus completely solvent-free, with silent unrolling (useful for limiting acoustic annoyance caused by long-term use).
But compared to a normal tape there is more, because it can contain a tamper-evident message that works as a kind of anti-theft device in the event of opening.
How exactly does it work?
Operation is very simple and straightforward, making it a quick and cost-effective security solution.
The tamper-proof alert is applied to the substrate by means of flexographic printing, which imprints itself on the application surface via a release system. If the package or wrapping is tampered with, an alert message will appear on their surface, testifying to an attempted break-in.
Normally this ribbon is recognisable precisely by its colour, usually red or in strong colours, that means that its function can be visually understood.
In our product range, in addition to tamper evident tape, we also offer labels with the exact same function, but for small packages and parcels.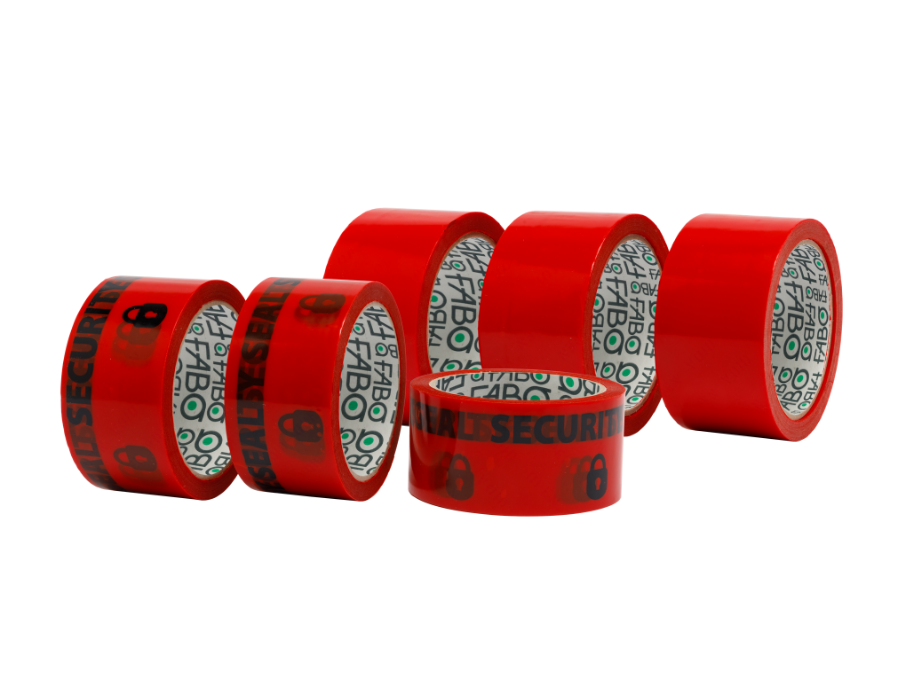 What are the main features of this product?
Thanks to our customisation capabilities, we can print this ribbon in several colours, while our in-house graphics department can also customise the message to be written inside.
What's more, thanks to our in-house production, we can also supply different sizes, lengths and dimensions according to our customer's requirements.
This product could also have an important communicative function, if we think for instance of the e-commerce market, where a customer might find a nice message once he opens the package of his or her favourite brand.
But wait, there's more: the tamper-evident labels we mentioned above can also become a unique and personal protective seal with printed logos and images, QR codes, web addresses and social channels, bar codes, progressive serial numbers.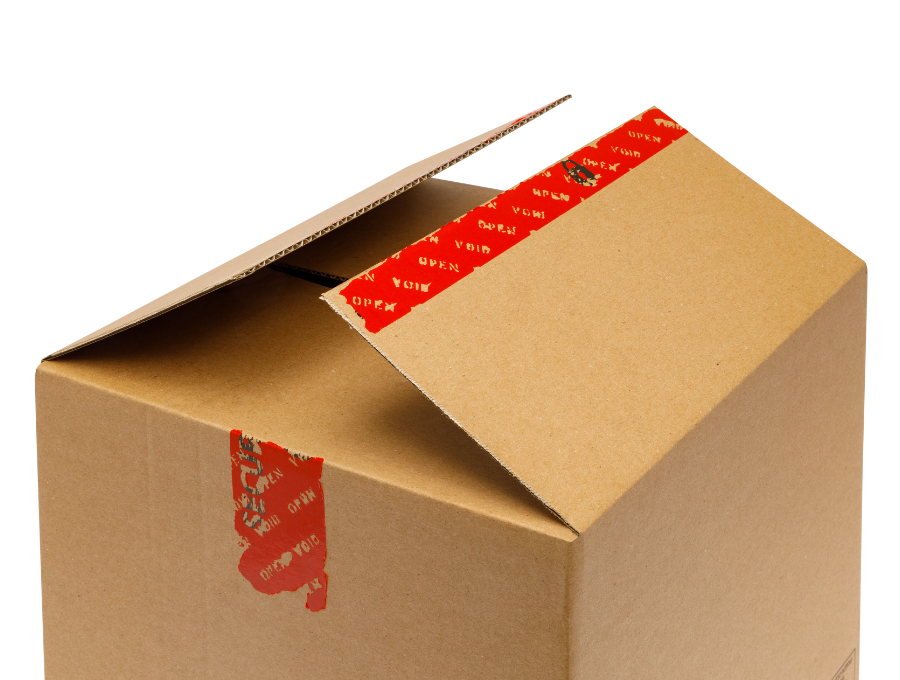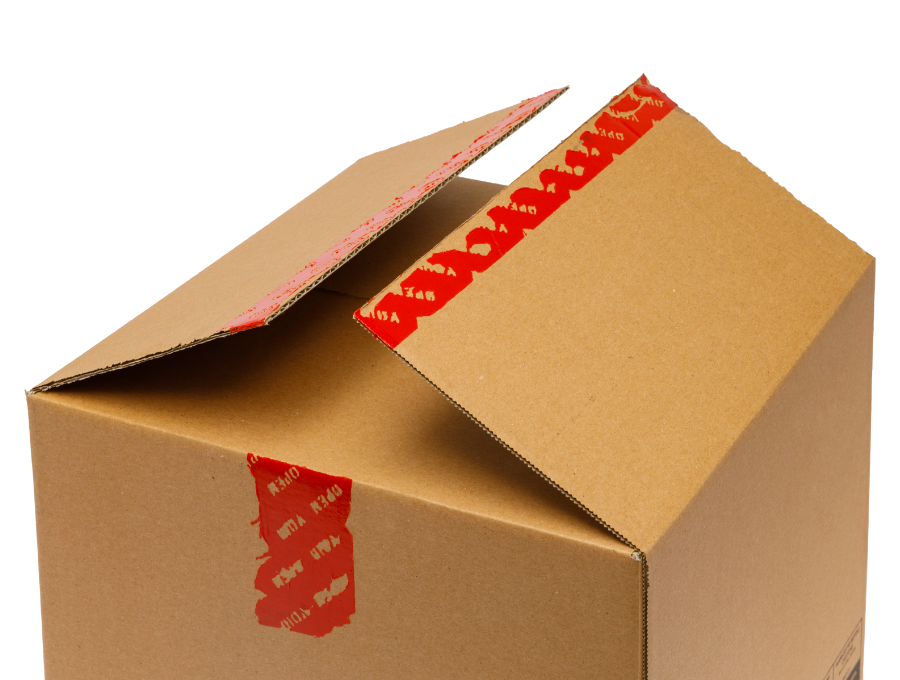 Which markets is it targeting?
Tamper-evident tape is a tape that can be used in several markets, depending on the importance of the goods being shipped. Certainly the e-commerce market is one of the most involved at this juncture, considering the importance of the goods being shipped, with the luxury market in particular in mind. But the pharmaceutical market is also a market of interest for this product, often taking into account the importance and rarity of certain medicines that are shipped. Not least is the food market where packaging is often tampered with and where safety must be maximised considering people's health.
On a more smaller scale, tamper-evident tape is a very useful product in the dispatch of documents of a certain importance and confidentiality, where labels are often used in addition to tape, which perhaps represent a smarter and faster product.
Labels could also be a valuable tool for the entire catering industry using home delivery services, as they would be a seal of assurance that the food being brought home is delivered in perfect condition.
In conclusion, for us, tamper-evident tape is an essential tool for improving security, protecting assets and products, preventing unauthorised access, and detecting tampering attempts at an early stage.
This tool is versatile and can be adapted to a wide range of business applications to ensure that company assets are protected and that customers can trust the security of products and shipments.