Double-sided tapes for the DIY world.
A range of  double-sided tapes, with hot melt adhesives.
These products are suitable for packaging, industrial uses, stationary and DIY.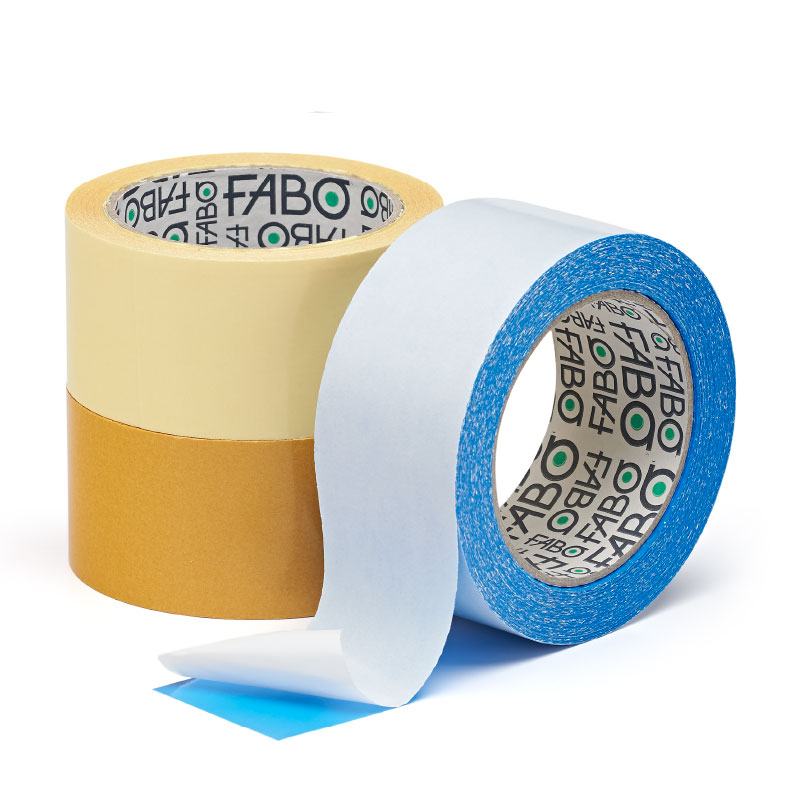 721 – Universal double-sided adhesive tape
Transparent multi-purpose double-sided tape suitable for various uses and manual activities: from interior decoration to DIY work.
Double-sided adhesive tape with differentiated adhesiveness: very strong on one side and easy to remove from the other.
The double-sided adhesive in TNT
Double-sided non-woven tape for general and DIY applications.