Technologies and specialisations
Fabo is specialised in the production of adhesive tapes with ACRYLIC and HOT MELT coating technologies and in the customisation of tapes.
Tapes produced with hot melt technology use adhesives obtained from a mixture of synthetic rubbers, hydrocarbon resins and various additives, hot extruded. This technology allows for easy-to-unwind adhesive tapes with high tack and excellent adhesive properties.
Tapes made with water-based technology use solvent-free acrylic adhesives in aqueous emulsion, cold-applied. The result is a silently unwinding product, long-lasting, environmentally friendly and resistant to UV rays.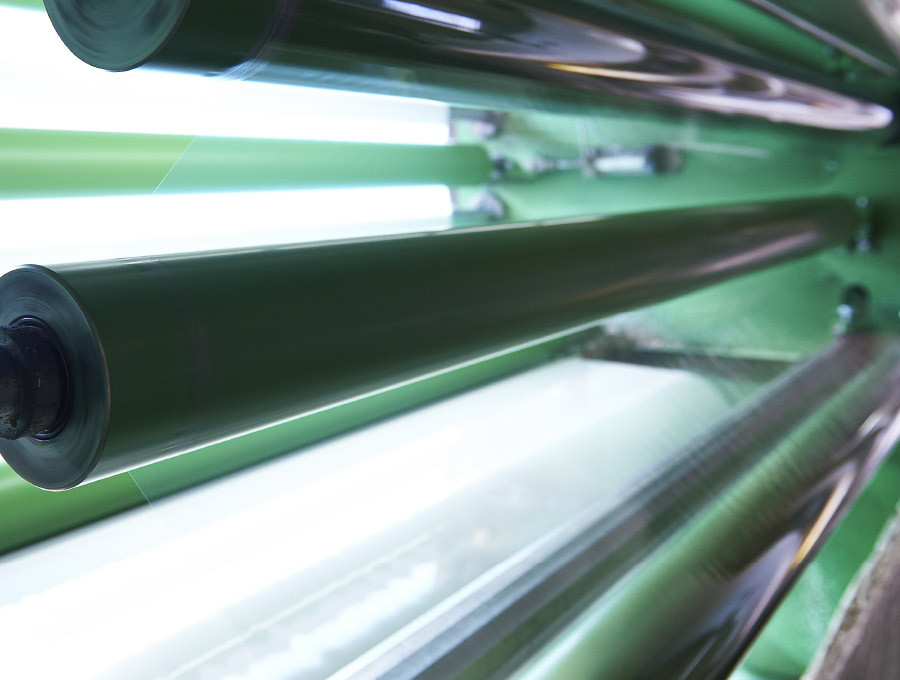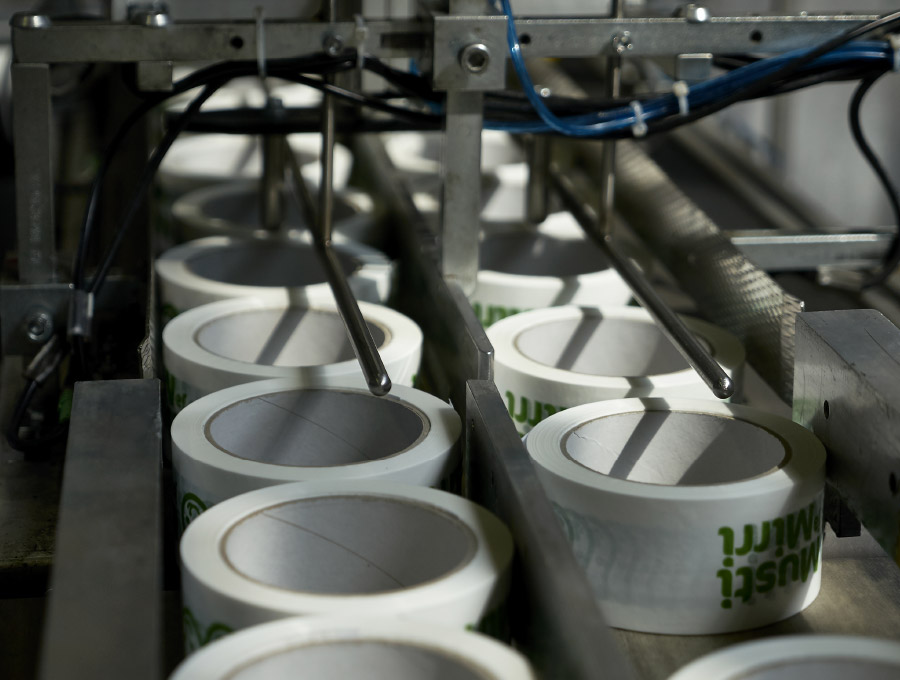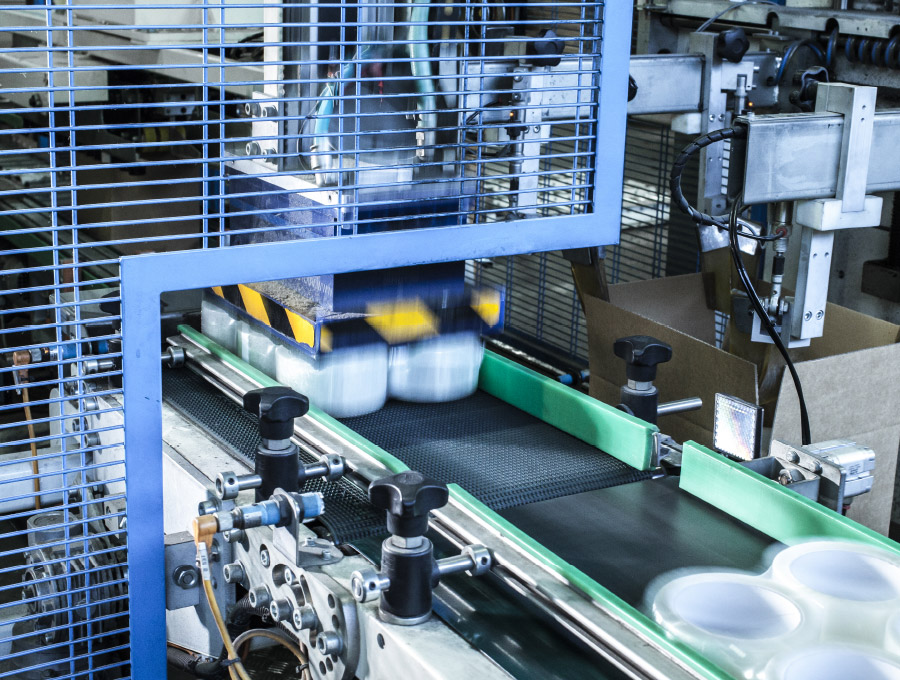 Fabo is a leading manufacturer of customised adhesive tapes
Modern machinery and automated processes allow us to achieve high levels of efficiency.
Our technologically advanced coating lines guarantee maximum product quality combined with processing flexibility.
We have multiple cutting lines that allow adhesive tapes to be created in any shape and size, then packaged according to customer requirements.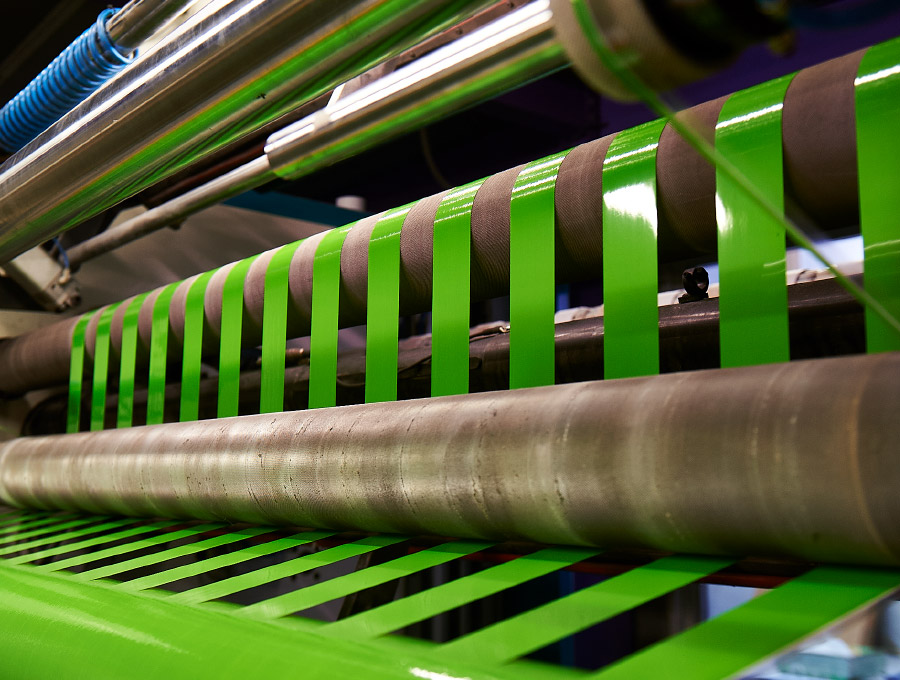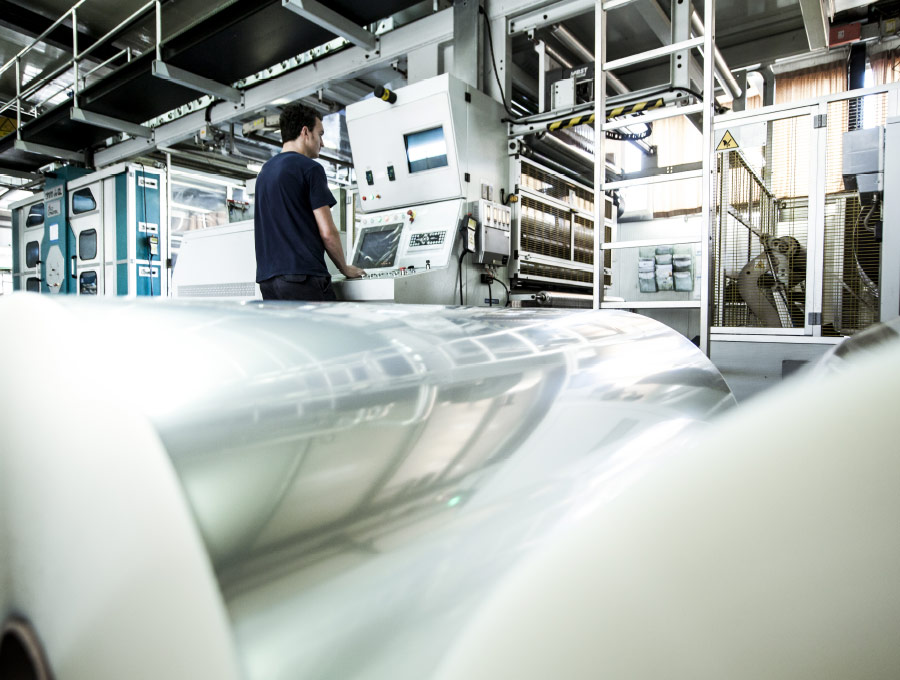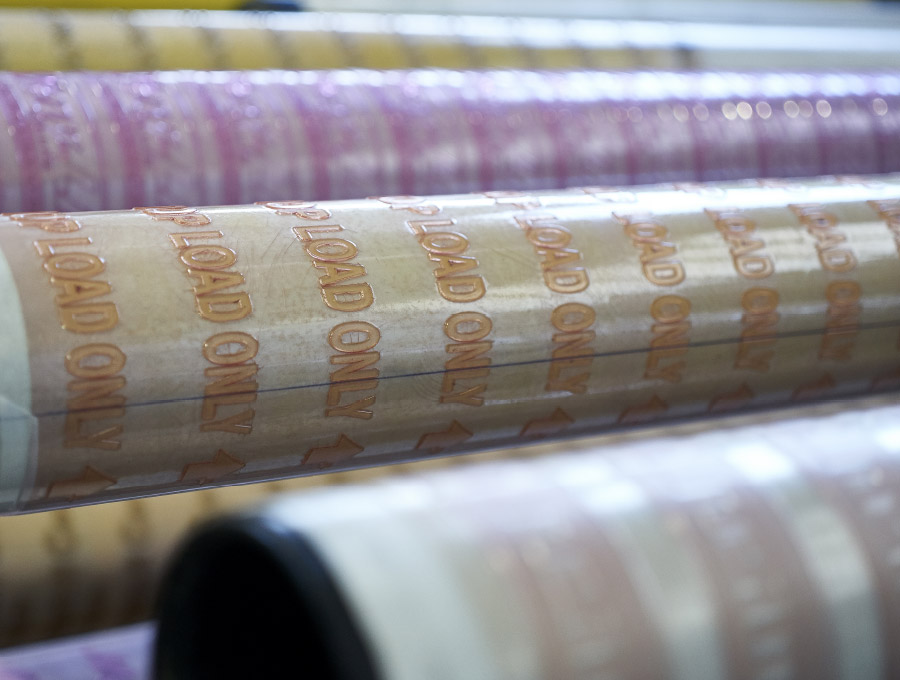 High levels of production efficiency
From raw materials
to the finished product.
The continuous growth of the company, with the acquisition of ever-larger market shares, laid the foundations to progress towards automated process management, which places IT at the service of the production cycle, guaranteeing complete control.
The total computerisation of the production cycle implies numerous advantages, in terms of:
Traceability and availability of the product at each processing stage.
Maximising efficiency in business processes
Minimisation of errors during the production cycle
Total integration between man, machine and information system