Packing tape in sub-zero temperatures: Sealing problems in extreme storage conditions?
Fabo has the solution for you. Tape 222 offers excellent performance over wide range of temperatures, in damp and cold transport and storage environments (down to -18° C) and on recycled boxes. For these characteristics it is recommended in the refrigeration industry. Obviously, to guarantee its functionality, the application of the tape must take place under standard conditions, i.e., at room-temperature.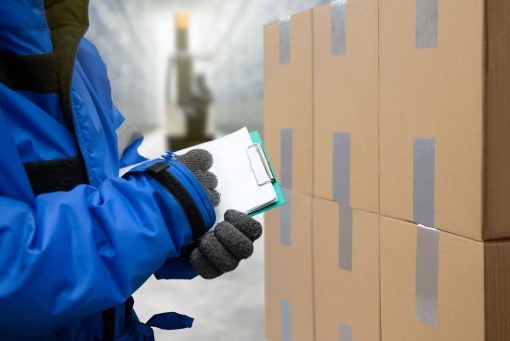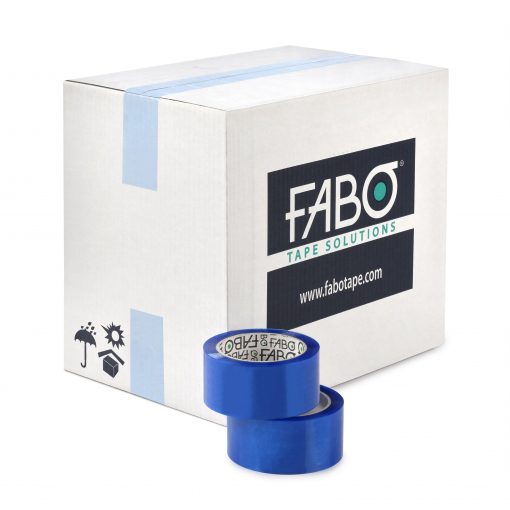 Fabo 222 adhesive tape is a high-performance industrial packaging tape with a biaxially oriented polypropylene (BOPP) backing and water-based acrylic adhesive. The product is therefore completely solvent-free and featured by noisy unwinding. The blue color enhances its properties and makes it unique on the market, as well as linking it immediately to the cold concept.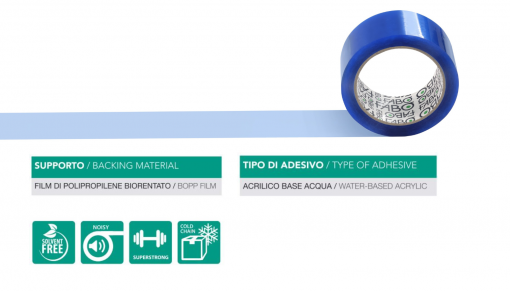 Main features:
Its high adhesiveness (5.3 N/cm) makes it preferable to other similar products on the market.
Excellent box sealing performance even under extreme transport and storage conditions, i.e., down to -18° C.
Adheres to a wide range of surfaces, including Corrugated fiberboard boxes realized with recycled material.
It is ideal for sealing medium-weight packages both with manual dispensers and with automatic taping machines.
Available in different sizes and lengths to meet various market requirements.
Compare it with standard acrylic and hot melt tapes: